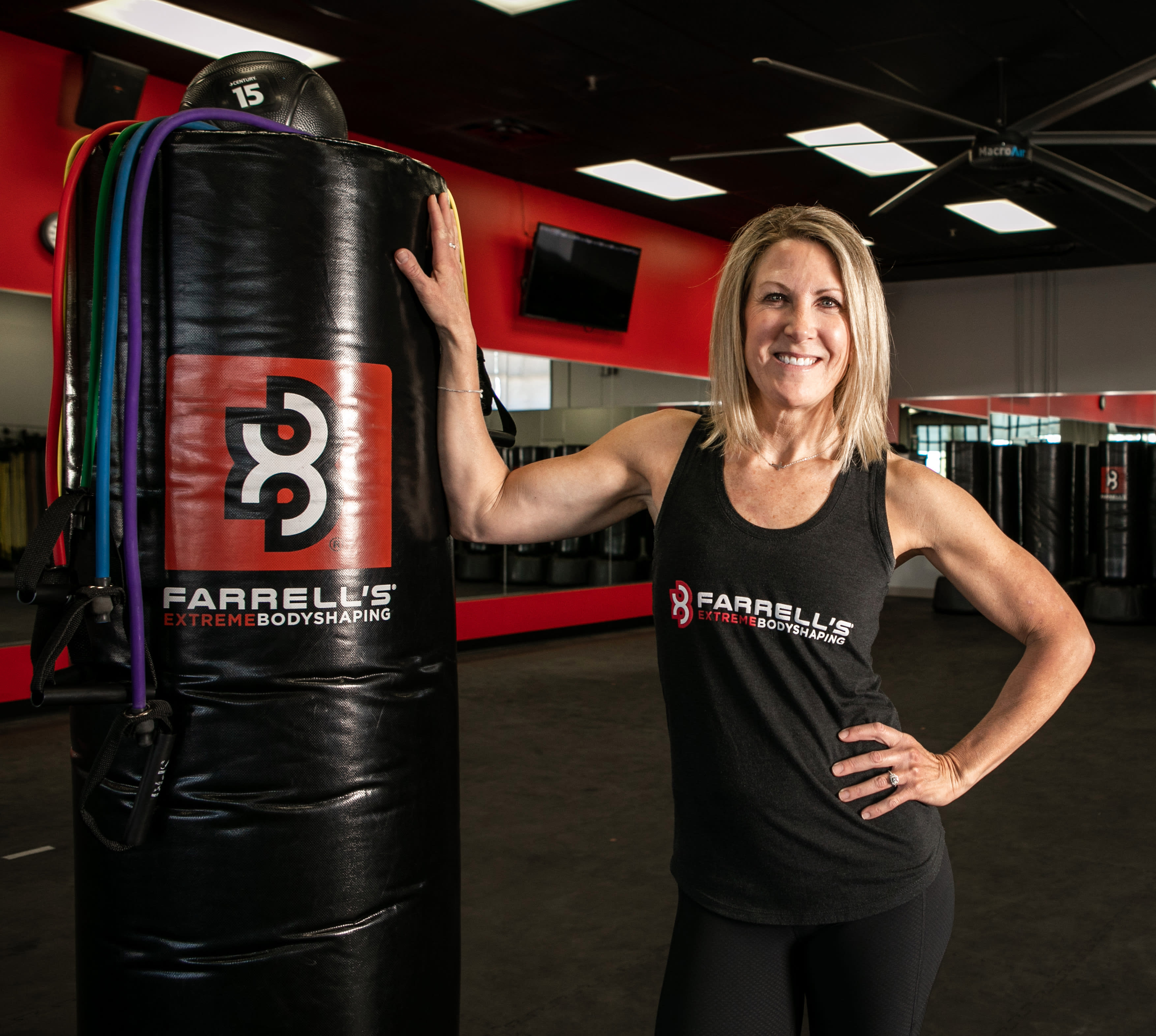 Kaye Scovil
Over 27 years ago, my husband encouraged me to join a gym with him. After my first few aerobics and weight training classes, I was hooked! As a lifelong runner and admittedly a bit of a fitness junkie, I love to share my enthusiasm for a healthy lifestyle with others.
Over the years, I have participated in a variety of activities, from running, weight training and kickboxing, to yoga, kettle bells, cross-fit and spin--I like to mix it up and dial up the intensity! My first taste of kickboxing, however, did not come at FXB. Before the birth of my third child, I was pursuing a Black Belt in Tae Kwon Do, and was forced to quit due to health concerns. It wasn't until 16 years later, when I joined FXB, that I finally returned to my kickboxing roots. I wasn't really looking for a new gym, until one of my dearest friends, a recent breast cancer survivor, asked if I would consider joining Farrell's as her workout buddy.
In October 2014, I enrolled in my first 10-week session at FXB Maple Grove. At the time, I thought I was reasonably fit. I soon realized that I had become pretty content with just being sort of fit and was amazed by my significant improvement in endurance and strength over those first 10 weeks! The next 10-week session, my husband joined me on the mats. He saw a dramatic reduction in body fat and weight, and more importantly, a significant drop in blood pressure and cholesterol. By my third 10-week session, I was honored to have the opportunity to coach a group of women and loved having the chance to give back by helping them achieve their fitness goals--it was awesome!
I love the community at Farrell's and know that it is a huge part of why this system works. The way members support and encourage each other, regardless of where they are in their fitness journey, is second to none! It has been so inspirational to see the transformations that happen every 10 weeks and I am blessed to be a part of this amazing community!