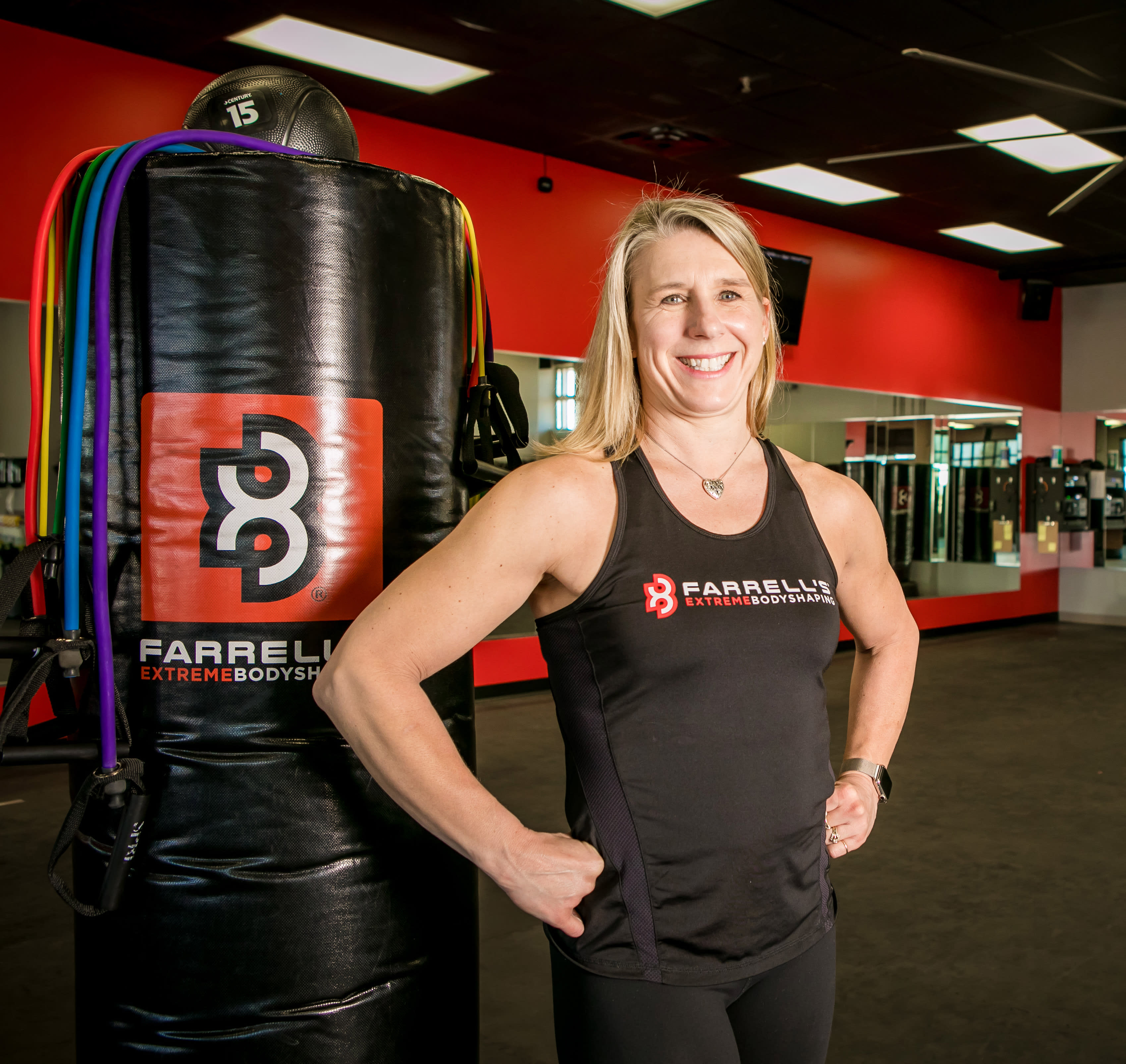 Cheryl Soli
"My name is Cheryl Soli and I am the co-owner of Farrell's eXtremebodyshaping in Brooklyn Park, MN with my husband Chris. My Farrell's journey began in 2014 when I talked Chris into joining the fall 2014 10 week challenge. I had always been into fitness via distance running and occasional group fitness classes at a big box gym, but despite my fitness efforts I was not where I wanted to be both health wise and just was not happy my body. We both did great in our 10 weeks and loved the atmosphere and our new gym family. I went on to coach new members and eventually became level II certified strength and kickboxing instructor. I found that this program was truly a place that I could achieve my goals and had made some great friends in the process. Fitness has truly become a passion in my life. I love seeing the change a person can make in their lives with our program from the 10 weeks and beyond.
Chris and I had talked about owning our own Farrell's location and an opportunity came to us in 2018. I never get tired of seeing the amazing results and the non-scale victories that our members achieve. I love being able to be a part of helping people live their best life. I have been with Farrell's for 6 ½ years and love how the strength training, cardio kickboxing and nutrition are all key to helping people achieve their goals.
I became a certified nutrition coach through Precision Nutrition in 2019.
The best part is the great gym family that I have gained and I am thankful for this opportunity and all it has brought to my life. "